Pity both parents and the American housing market: Millennials are moving back home with their folks — and they aren't moving out. Almost 40 percent of young adults lived with their parents, step-parents, grandparents and other relatives last year, or the highest point in 75 years.
Only 40.7 percent of young adults are living independently
The number of young adults who live at home with their parents has skyrocketed, especially in the last decade, as college costs have soared and the great recession has hurt job prospects.
In 2005, only 25 percent of those between the ages of 18 and 34 lived with their parents; today, that number is 34 percent. The number of young Americans living independently of their parents stands at 40.7 percent, down more than 10 percentage points from a decade ago.
Everyone has their own definition of what living independently means. Below is a chart offering people's opinions of what defines living independently.
Are you an independent young adult?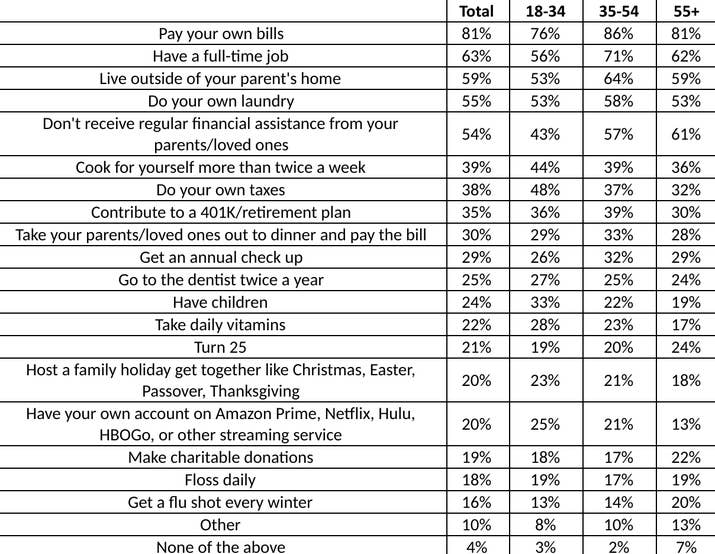 source: BuzzFeed