Online mortgage calculators don't give homeowners the full picture — here's what to use instead
Let's face it: A little back-of-the-envelope math won't cut it when you're trying to buy a house. Becoming a homeowner is a complicated process and a major financial commitment, and figuring out the true cost requires a good amount of research. Many people will often turn to online mortgage calculators to determine what they can afford, but this tool comes with a few glaring limitations.
---
A Week In New York City on a $76,670 Salary
We're asking millennials how they spend their hard-earned money during a seven-day period — and we're tracking every last dollar. This week: a doctor who makes $76,670 per year and spends it on Trident gum and her medical license renewal.
---
The 8 best things to buy at Trader Joe's that aren't food
When you think "Trader Joe's," a few things probably come right to mind: wine; discounts; generally pretty awesome (is that one just me?). But some of the best things to buy at the discount grocery chain aren't even groceries.
---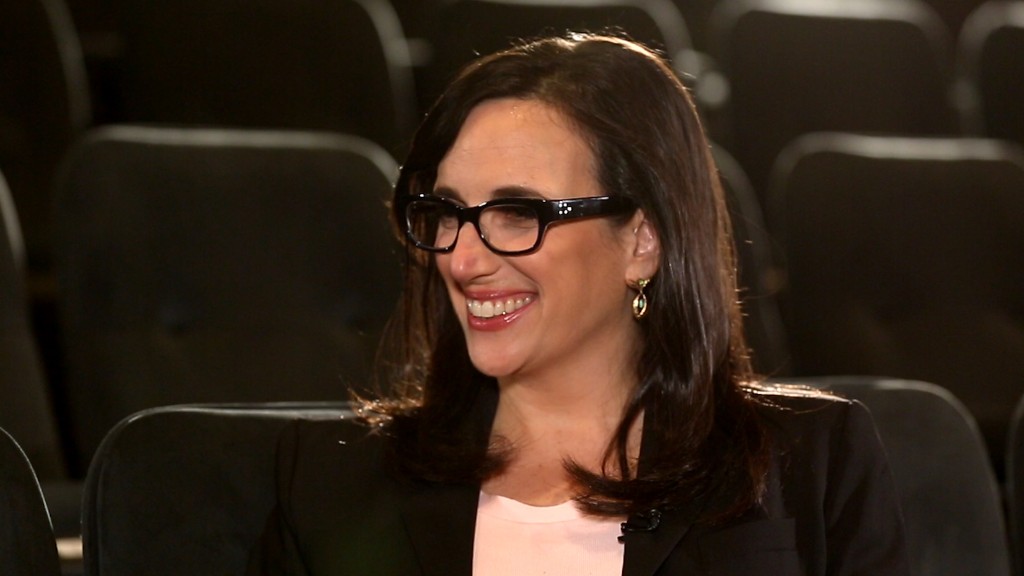 How to rebuild after a money catastrophe
Janet Lombardi is the first to say there were red flags about her and her husband's finances. She knew her attorney husband of 25 years was moving money around to cover some debts. It had dawned on her that they probably shouldn't have refinanced their house with a $440,000 subprime mortgage.
---
8 Wise Tips Famous CEOs like Warren Buffett Would Give Their Younger Selves
Every successful CEO has hit plenty of bumps on the road to the top. Despite the struggles, these top leaders have still managed to conquer challenges, shed their shortcomings, and grow both their skills and their net worth. They have made mistakes and learned from them. We wondered what some of the wealthiest CEOs would tell their younger selves, and found eight gems worth passing on.
---
How to Save a Ton of Money by Cycling Through Meal Kit Delivery Services
They all want your business. Use that to your advantage. There are a lot of meal kit delivery services out there. Different brands, different specialties, all trying to prove that their food is the farm-freshest and the most ethically sourced. It's hard to even remember what all these brands are, much less which brand will cost you the least amount of money.
---
Fund investing cheaper than ever – because of you
Take a bow, investors. It's never been cheaper to invest in funds, and it's largely because of you. Investors are increasingly heeding experts' advice to seek out lower-cost funds in their 401(k) accounts and other portfolios.
---
8 Ways to Boost Your Resume While Still In School
Whether you're still in high school or just finishing up college, work experience is key to landing on your feet when you graduate. The job market, especially for younger workers, is still pretty tough, with employers reporting a fairly flat number of new graduate hires projected for 2017. Now more than ever, recruiters want to take on new team members who are not only book smart, but also bring real-world experience to the workplace.
---
Real Estate Investment Isn't Always a Good Deal
Be careful of those who hype the benefits of real estate investing and tell you about all the money they made. What they do is tell you they bought a piece of property for $300,000 and sold it for $600,000 five years later. What they forget to tell you is about all the expenses — insurance, taxes, maintenance, and repairs.

---
7 Simple Reasons Why You Should Use a Robo-advisor
It's the big investment question: should you use a robo-advisor? They've been growing in popularity over recent years but is that reason enough for you to use one The short answer is yes. Robo-advisors aren't for everyone, but you may decide to give it a try, based on your individual investment needs.
---
The Absolute Worst Ways to Ask for a Raise
Asking for a raise is not easy. You don't want to come across as greedy or antagonize your employer. But at the same time, you've done your research, know what you deserve, and believe you are an asset that should be compensated accordingly. Before you talk to your boss, make sure you avoid the…
---
It's time to stop giving money to your grown kids
Adult children accustomed to having Mom and Dad give them $200 here, $500 there may be in for a rude awaking. Cutting the children off is high on the list of actions parents are willing to consider to shore up their own retirement nest eggs. We asked Americans which trade-offs and course corrections they'd be willing to make for a range of life priorities. When it comes to family, the top two actions people said they would be willing to consider are to "educate family on ways to be more financially independent" and to "cut back on financial support to children."
image credit: maf04